The story behind the artist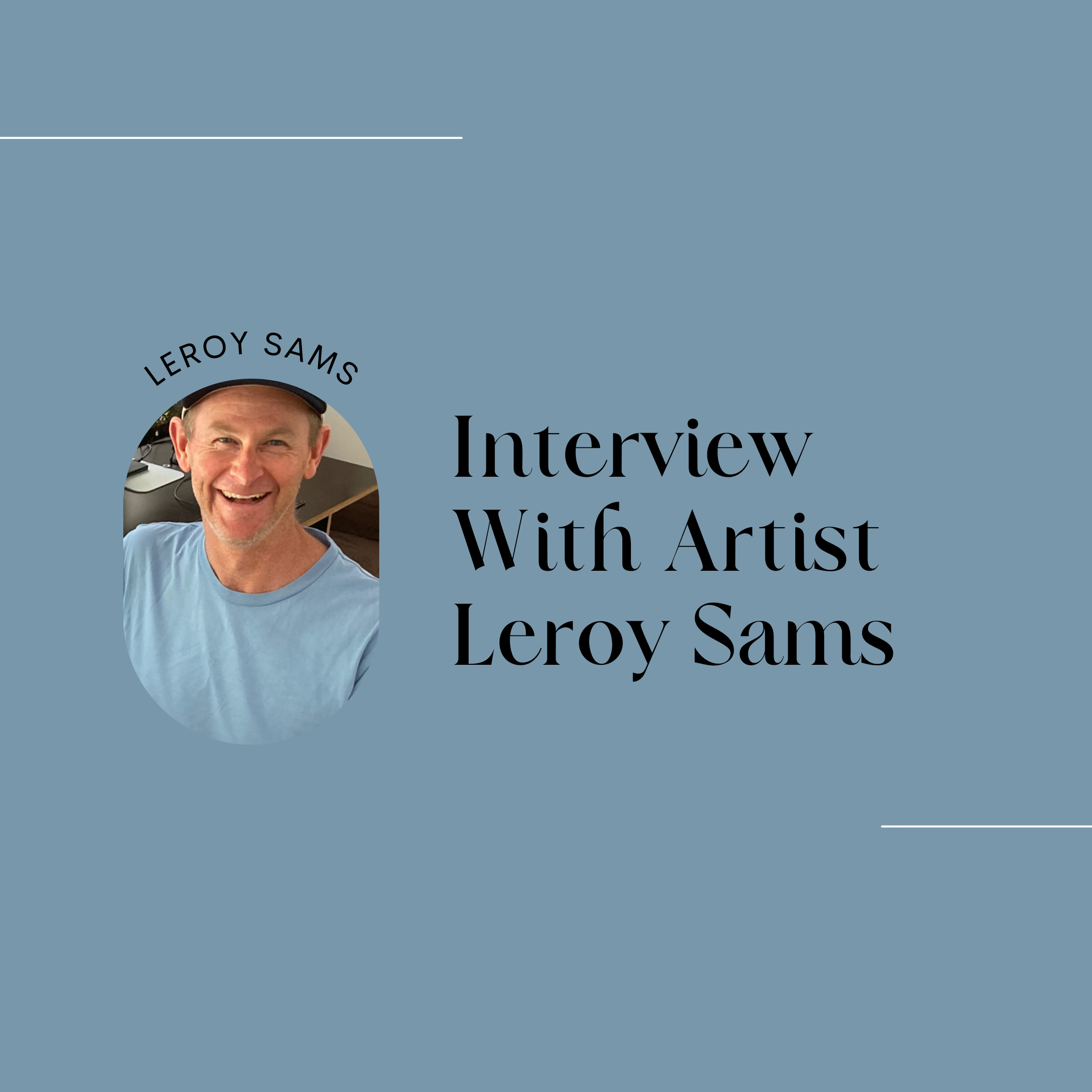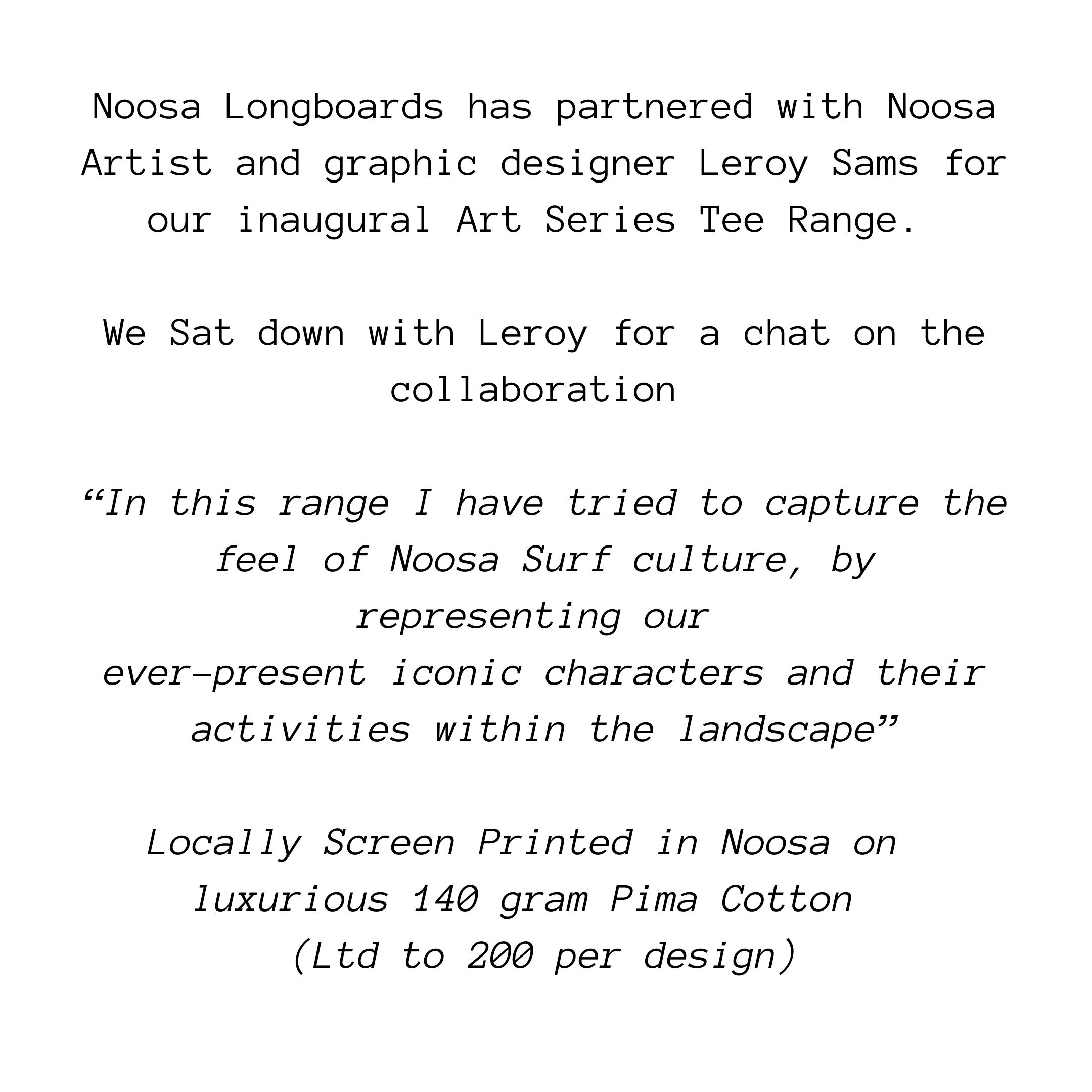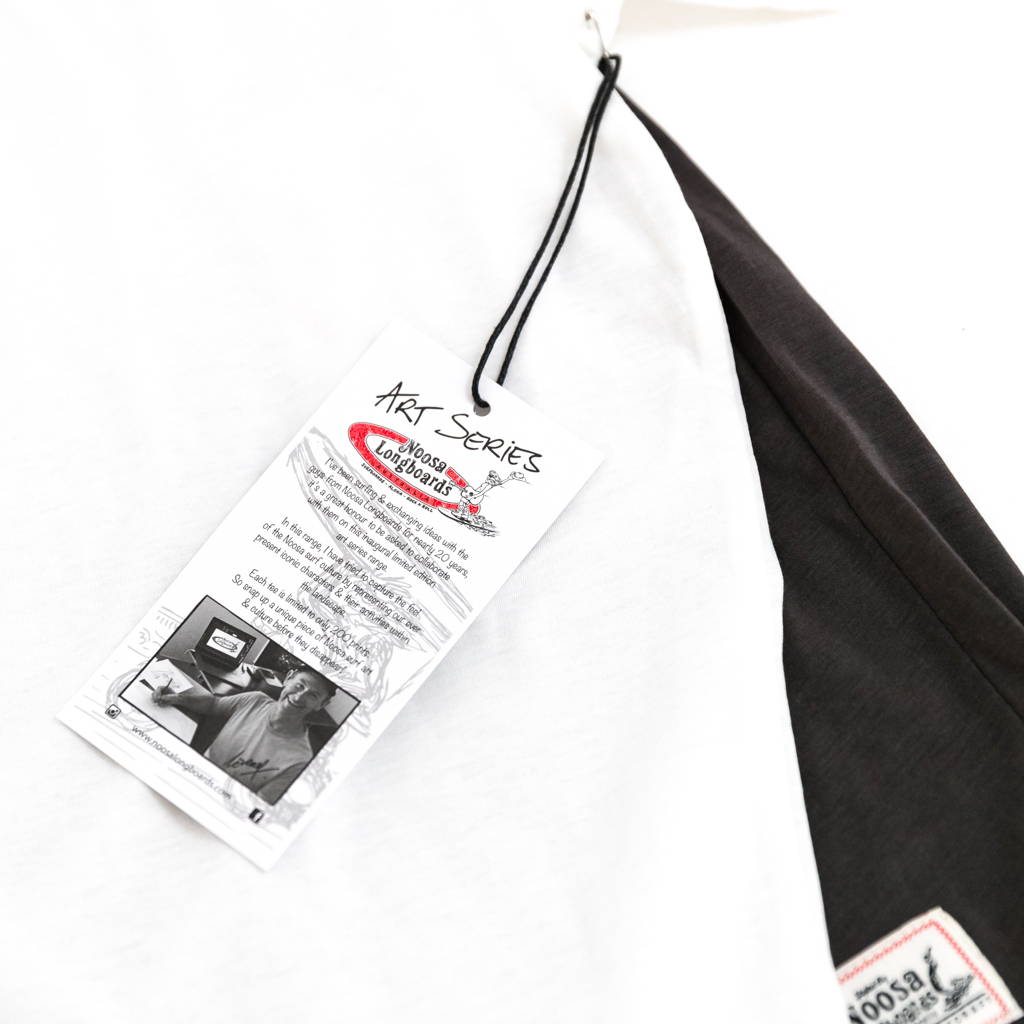 Q: How long have you lived in Noosa?
A: Can't be sure exactly... I know it was prior to the great bush turkey inundation around 1992...
Q: What drives you to be creative?
A: Flat ocean days & the need to eat.. HaHa! No, seriously I don't need a driver, if anything I need someone to stop me from doing so. I'm sort of addicted to it.
Q: What's the best spot you have ever surfed?
A: Haha! Not telling you!
Q: What type of board do you ride?
A: Anything that floats.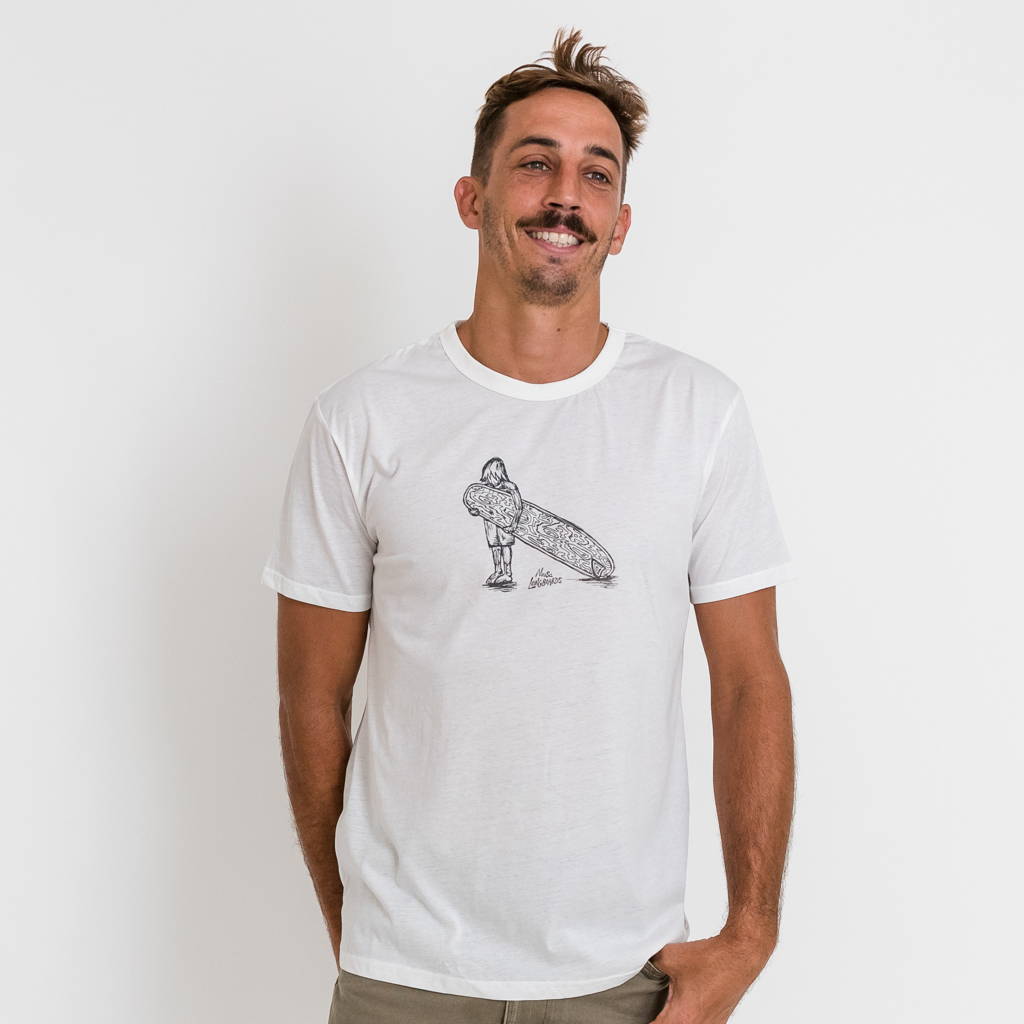 Q: Everyone has a good app idea. What's yours?
A: A shark alarm app that controls a drone fitted with a loudspeaker to clear the water when you want to go surfing.
Q: If someone said they were thinking of starting in the creative industries, what would your advice to them be?
A: Go surfing!
Q: What would your autobiography be called?
A: Soaked in colour & covered in salt.
Q: If you could nominate anyone for PM who would it be?
A: Myself. I'm just in it for the retirement pension cheques.
Q: Who would be your favourite artist?
A: Anyone who has the courage to pick up a pencil or brush.
Q: What Does Your Art Mean to You?
A: Everything!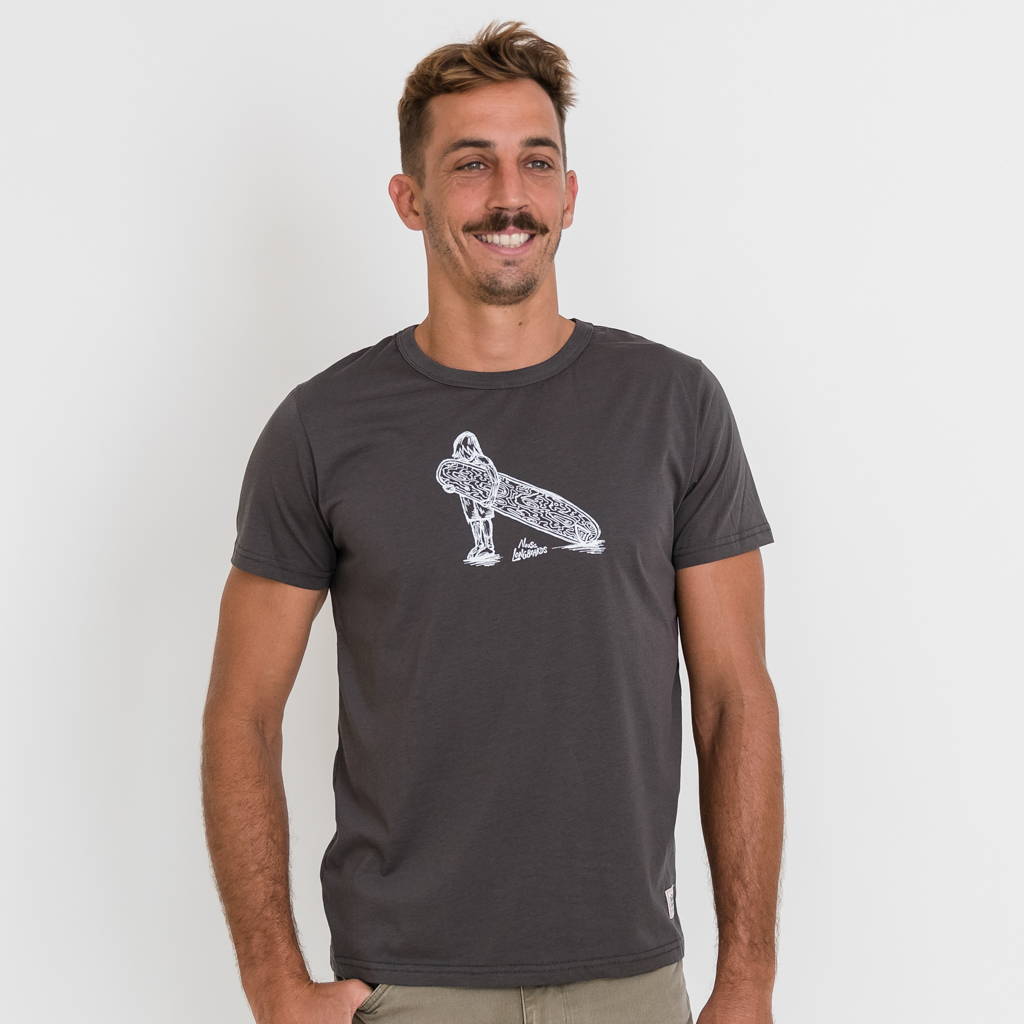 Q: As you know Leroy, we sell vinyl and turntables, Rock'n'Roll is part of our DNA.. if you had to make a call are you...
Beatles or the Stones?
Led Zeppelin or Guns n Roses?
Van Morrison or Ed Sheeran?
Pink Floyd or Genesis?
The Beach boys or ... that's a silly question, it's The Beach Boys.
A: Def – Led Zepplin, Van The Man, Pink Floyd, And The Stones !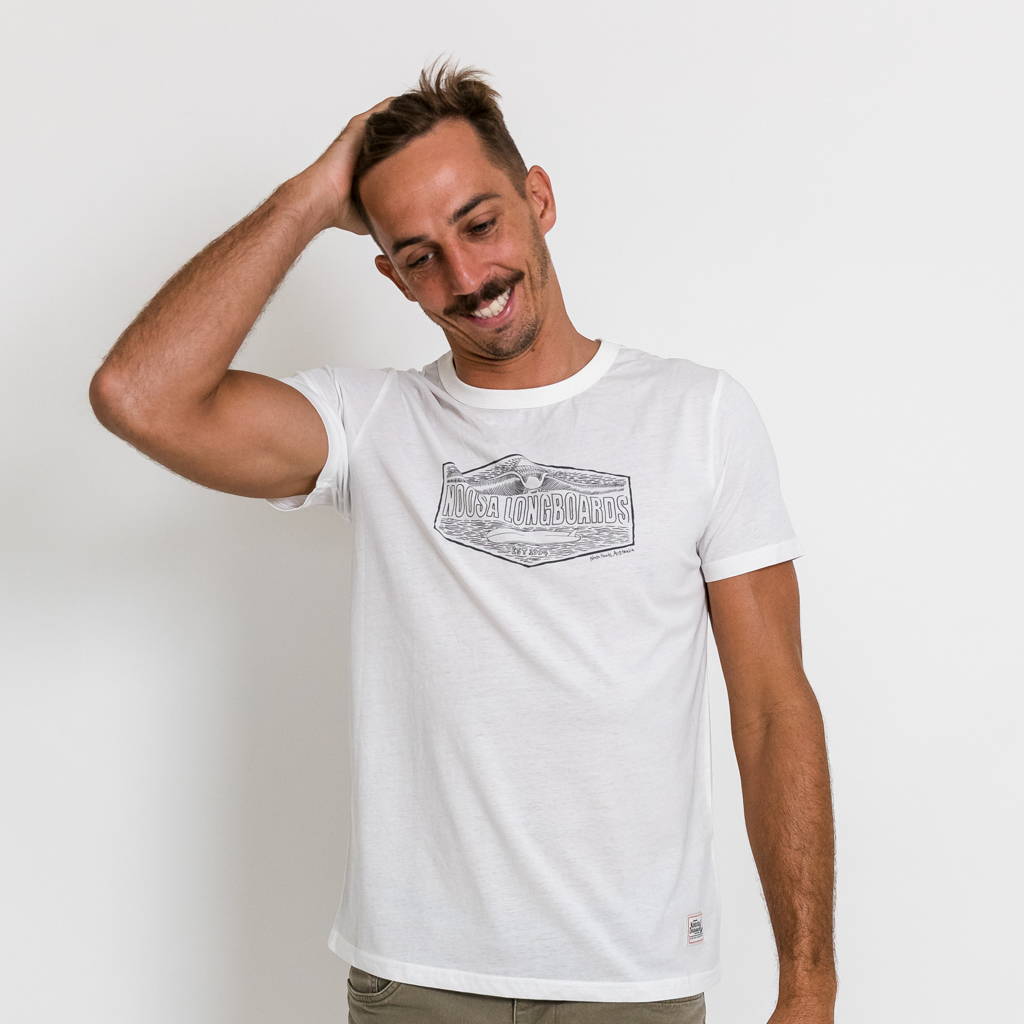 Q: Leroy, you worked with Noosa Longboards in the early days on the original board range decals and other projects at the time, now you are in the creative hot seat again with the new summer apparel range and various other refreshes ... tell us a little about that journey and coming full circle with Noosa Longboards?
A: It's been a fun ride & nice to see NLB still going strong some 20yrs on!
I have done a bit of stuff for NLB over the years, even been the counter jockey at times selling a few boards & tees myself.
I think I've designed nearly everything from stubby coolers to beach towels over those years. It's a great feeling to see someone walking down the point wearing a shirt or even swilling a beer from one of your designs.
The store has evolved many times adapting to trends in surf style, equipment & culture, now adapting again to have a greater online presence than ever before.
Mike has always been good at following the lead or recommendations from creatives, whether it be Shapers or Designers to get the most functional & best-designed products into NLB.
It's always rewarding to be working in your own backyard & contributing to a culture you love so much. What a great place to be!!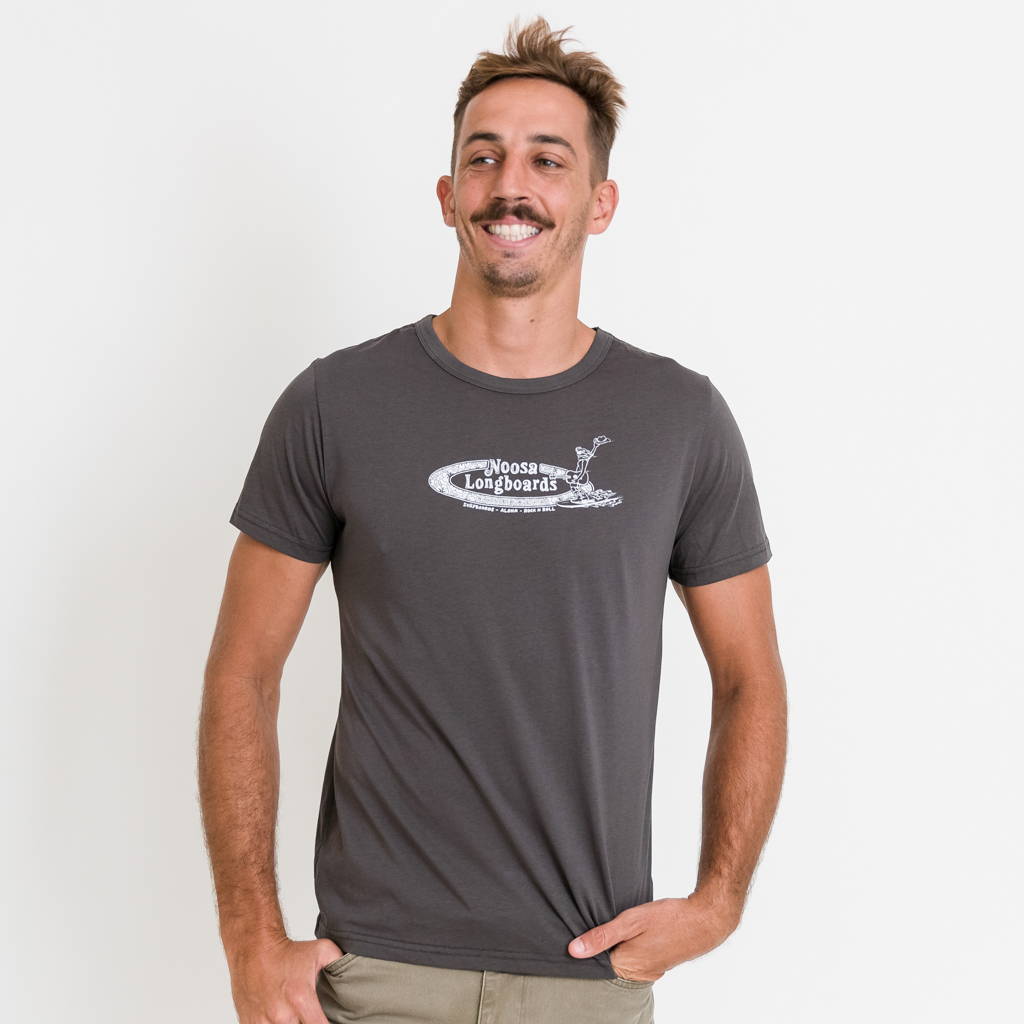 Enter your email and receive 15% off your first order.